About Me
About Me
There are people who do not have a specific religion or faith, free souls.
As a free soul, I believe that spirituality is a deeply personal realization that emerges through life experiences. It is a connection to something greater than oneself, which affects how we live, connect with others, and relate to nature.
Spiritualism is a quality that originates from within your being, your divinity, or your soul. With my spiritual intuition, I have the ability to create beautiful and unique ceremonies that reflect the essence of your love.
I embrace love in all its forms of expression, and I find joy in helping couples create beautiful experiences on their special day. I am passionate about crafting ceremonies that are both meaningful and memorable, and I believe that love is a powerful force that can transform us all.
Approach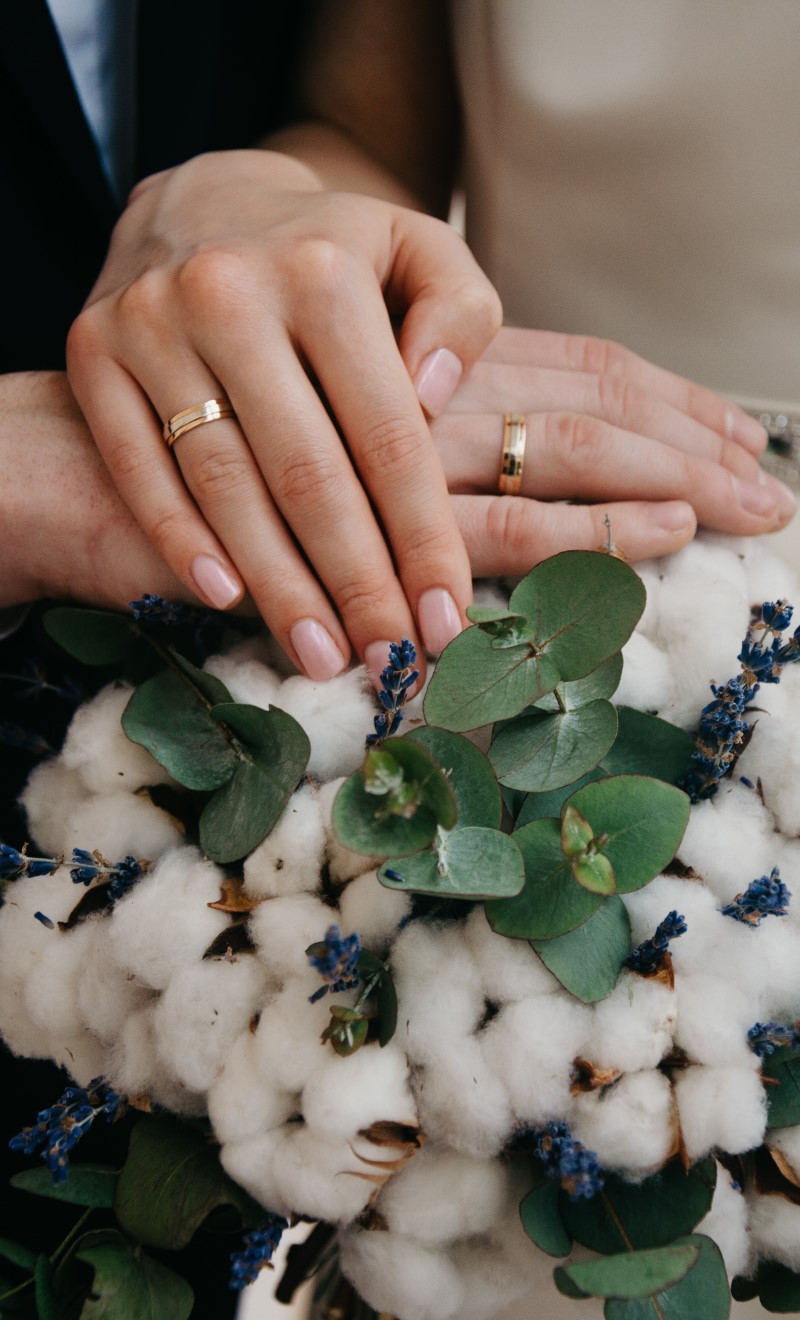 Warmth & Connection
My intention is to create an intense and warm bond with my couples. I guide them from the first moment of their planning journey.
When the day of their wedding arrives, they will see me not only as a wedding officiant, but as a friend. Our closeness, and the relaxed way of doing things, capture the couple's thoughts and feelings to create a spiritual environment that will be reflected throughout the process. I often notice couples starting to shine from within, this is how I get the best result during their special day.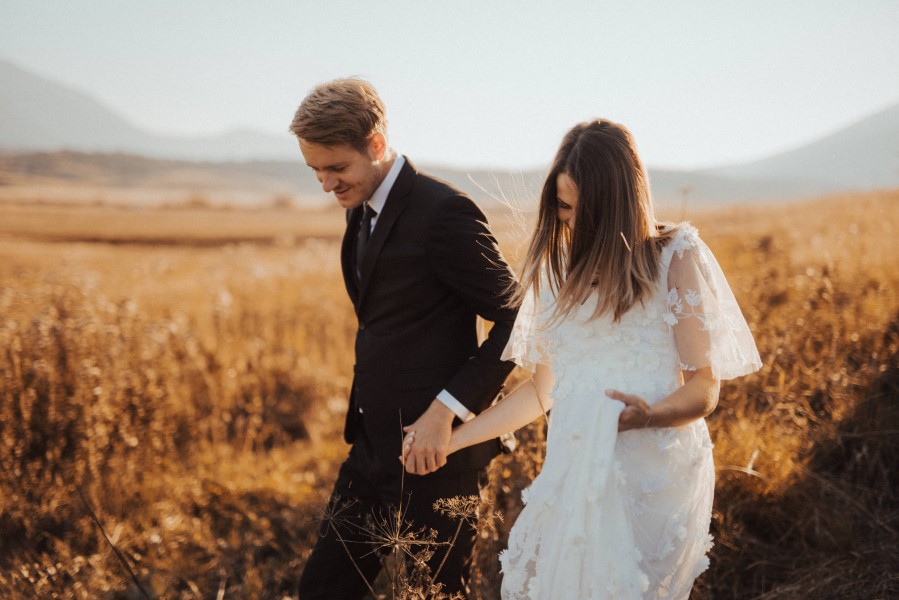 Freedom
I fully believe in personal freedom, and self-determination!
I am so curious about life and all its unbelievable stories. I love to allow my couples the freedom to select the rituals they feel most comfortable with, and to let them add special touches to their intimate spiritual wedding.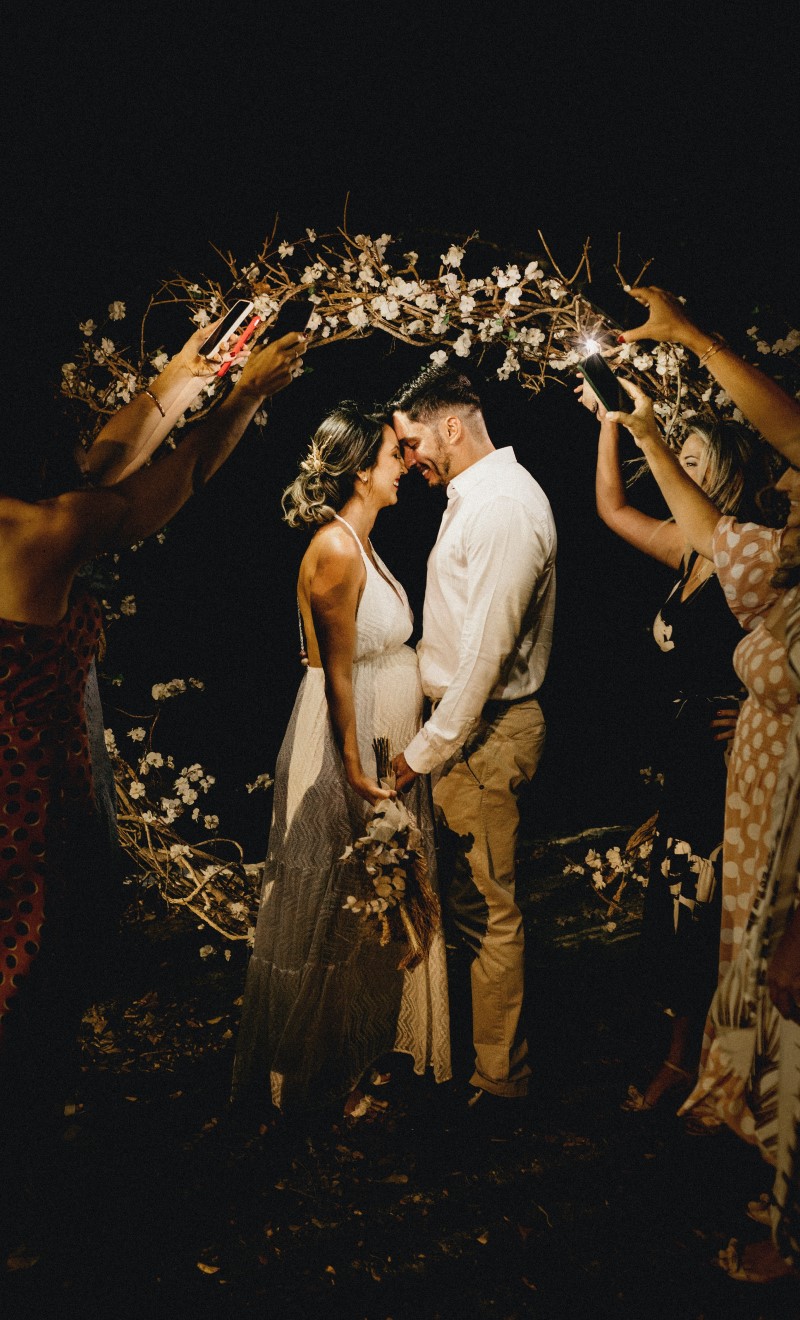 Emotions
I love it when emotions come up on the wedding day, for example, the anticipation while getting ready, or the tears of joy as marriage vows are shared during the ceremony. Couples can let themselves go and be who they really are. I want every person we work with to feel free and at ease throughout the process. This allows a complete range of emotions like joy, intimacy, passion, laughter, tears, to be present during the ceremony, producing unique and special moments to remember for life!
Services
I officiate ceremonies that are both personable and memorable. I am committed to impeccable ceremonies that are crafted alongside you and uniquely to you, so that on your special occasion your ceremony will be all that you envision. I also provide rentals to create the perfect atmosphere for your ceremony.
Process
I love officiating ceremonies because they are moments that become part of the fabric of who we are as individuals. I am honored to come alongside couples and families as I learn of their stories and become part of their stories in this life and beyond. Regardless of the type of ceremony you wish to celebrate, I will carry it out with utmost joy and dedication.
THIS IS MY THREE STEP PROCESS IF YOU DECIDE TO BOOK WITH ME...
We talk about the desired service in person or in a video call and book the service.
After the booking, I draft the contract and ask for a deposit. That way, we make sure both sides feel secure.
In case of elopement or spiritual wedding we will have a meeting(s) in person or in a video call for ceremony preparation.
* The fees stated above do not consider if a ceremony/rehearsal falls on the following holidays: Christmas Eve, Christmas Day, New Year's Eve, New Year's Day, Valentine's Day, Mother's Day, Father's Day, Independence Day, Easter, Memorial Day & Labor Day Weekends (Saturday through Monday), and Thanksgiving Weekend (Thursday through Sunday).
If a ceremony is desired on these specified days, The Couple must request it in advance and there would be an additional $100.00 charge to the ceremony fee.